The best woodworking tools in 2021-Combination and Double Square!
The combination square was invented in 1878 and has been copied countless times over the last 140+ years. But until now, no one has done much to make the combination square better. product development team wanted more than just a "me too" product. They built features into our in-DEXABLE Combination Squares you won't find in any other combination square at any price. Features like laser-accurate scribing guides, positive indexing at every full inch, a sliding head support and precise, laser-engraved scales. After we had the standard combination square designed, we built the same features into a larger size and two sizes of double squares, too.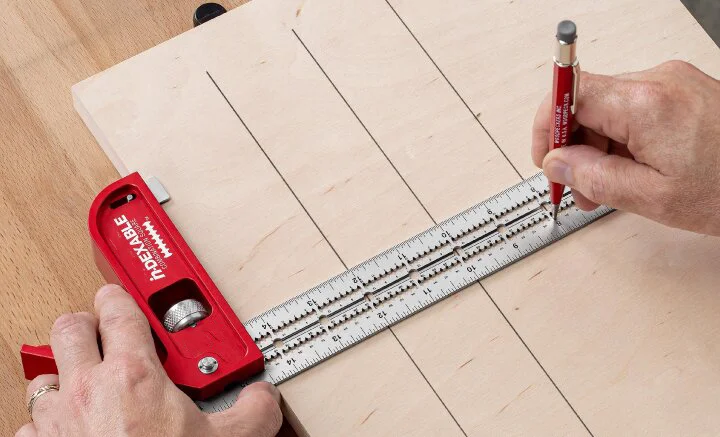 The feature we think you'll find most useful on these new squares is the laser-cut scribing guides cut every sixteenth-inch along the blade. The guides are just the right size to capture a pencil tip for highly accurate parallel scribing. But where's the "zero point" for the scribing guides? How do you get a true starting point with a head that moves? Just depress the spring-loaded index pin and lock the head at any full inch…now your scribing guides are dialed in and ready for accurate parallel marking.