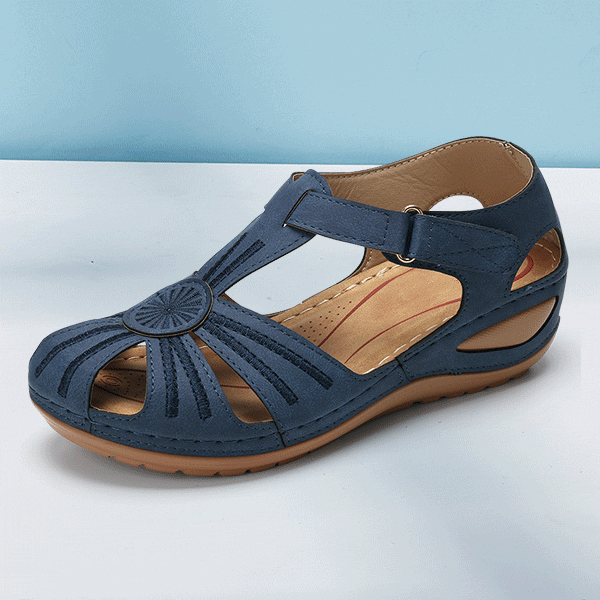 Easy slip-on and off design 

Open toe concept 

Easily adjustable strap for perfect fit and grip 

High-grade orthopedic cushion and support   

A variety of different colors to choose from
Size chart:
Looking for that 'wow' factor to add to your closet? Well, you came to the perfect place! These Comfy Circle Wedge Sandals are sure to knock your socks off when you place them swiftly on your feet! Quickly realize every impact these shoes bring to any occasion! The comfort and style are unbeatable and are sure to keep you comfy and fresh for hours! If you are in the market for an updated and upgraded shoe closet, you can't go wrong with such an impactful and beautiful pair of sandals! 
Benefits: 
Breathable - perfect for hot and humid conditions 

Easy access - Easy slip on and slip off design for on the go adaptability 

Comfortable - designed to not fit too tight and allow easy maneuverability for feet and toes 

Maximizes natural heel cushioning - shock absorbent and moisture-wicking materials for maximum comfort 

Strong arch support - evenly redistribute your body's weight, resulting in better posture and alignment 

Stability and balance - designed to minimize pain and discomfort when walking and standing for long periods of time

Reduces risk of athlete's foot, ingrown toenails, fungal infections, and other unhealthy foot conditions
Specifications: