This is the cordless prelit holiday trim set reminiscent of St Moritz that can be hung anywhere indoors or outdoors under a roof without requiring unsightly extension cords or proximity to an outlet. Each piece is decorated with four sizes of glossy red and white ornaments. Flocked pinecones, red berry clusters, and one or more red ribbons nestle among flocked dense, weather-resistant PVC greenery that replicate the growth patterns of actual conifer branches. Each piece of trim has glistening warm white LEDs that provide cheerful illumination. Each requires three (sconce two) D batteries that will power the lights for an entire holiday season. Includes remote.
Note:LED light is not included.
Specification
The Cordless Prelit Red And White Holiday Trim (Garland):
72" L x 5" Diam. (6 lbs.). Most doorways will
need
3 garlands.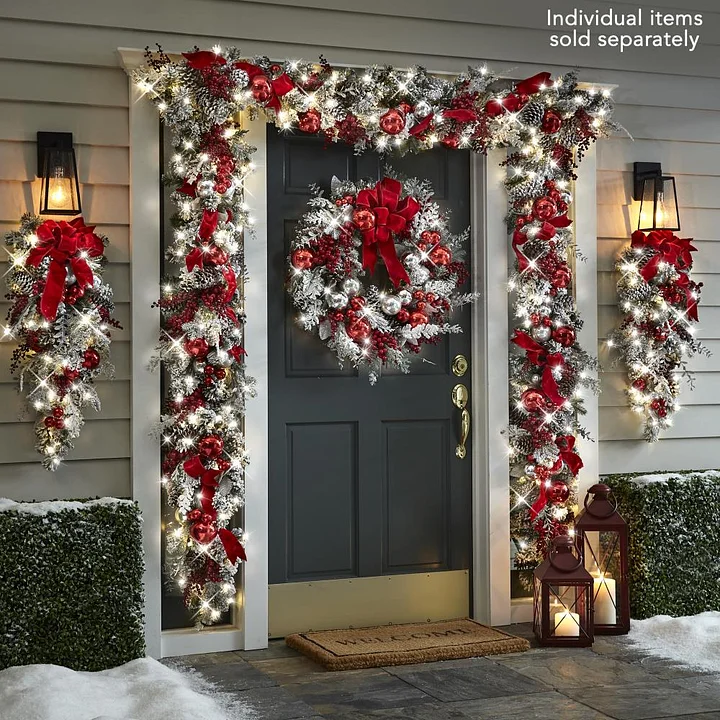 The Cordless Prelit Red And White Holiday Trim (Wreath):
Wreath. 30" Diam. x 5" D. (5 1/4 lbs.)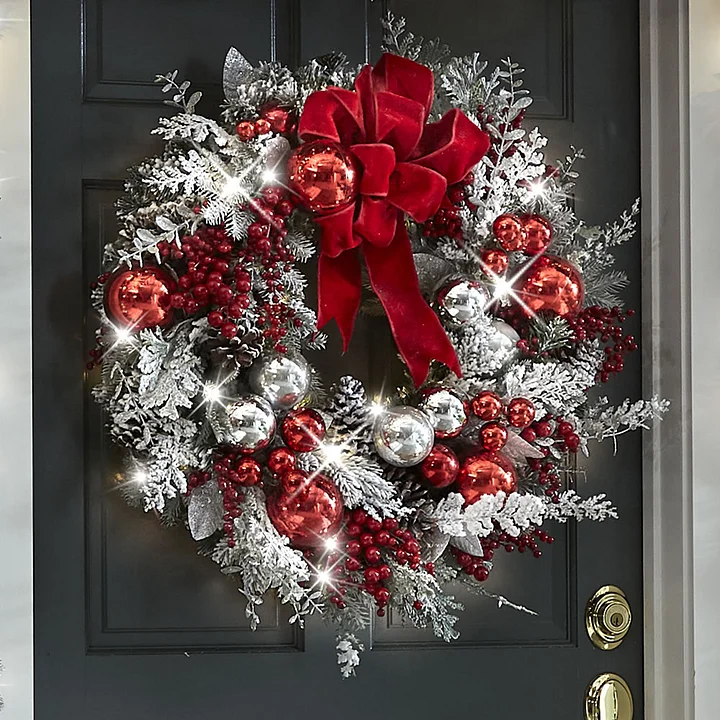 The Cordless Prelit Red And White Holiday Trim (Sconce):
32" Sconce. 32" H x 12" W x 5" D. (3 lbs.)