This is a cool game! Collect as many rings for the win!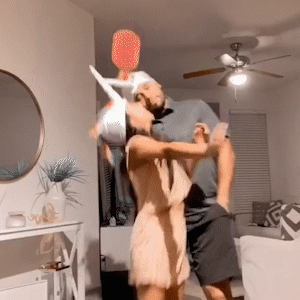 If you really want to have family time or party time fun, this game is for you! With this game, you will have such a good time you will make it part of your daily routine!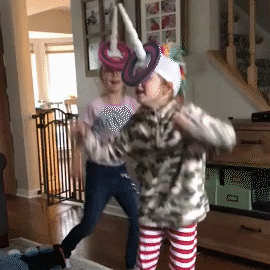 It is light and easy to use.  It is perfect for parties.  This game is made of safe high-quality material, eco-friendly, and reliable.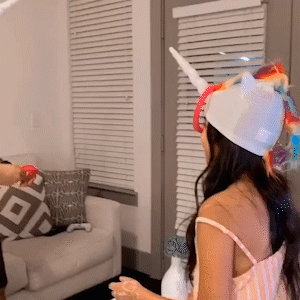 Features:
Safe material
The toy is made of high-quality material, eco-friendly, safe, and reliable to use for your children.
Scope of application
Have fun for both adults and kids at Birthday/Halloween/Christmas party games, indoor and outdoor Pool game events. Share these cute toys with your family and friends, and so on.


Usage:
Put your horn and head into the game and collect as many rings as you can! The player to catch the most rings – No hands allowed! – Wins.

Package 1:
2 * unicorn hat, 8* colorful heart-shaped ring toss,1* small air pump,  6* unicorn sticker.
Package 2:
 2* unicorn hats, 6* colored rings, and complete instructions.